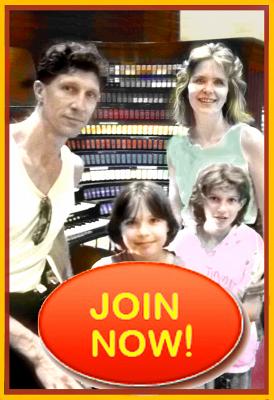 Membership

$25

Free Shipping: Yes



THE WANAMAKER GRAND COURT ORGAN at Macy's has been thrilling Philadelphia shoppers every business day since 1911. Eighty years later, in the fall of 1991, an organization of Friends was formed to support the preservation and musical mission of this irreplaceable American treasure. The Friends of the Wanamaker Organ is a world-wide group of supporters formed to encourage the preservation and musical mission of this American masterpiece. A special introductory contribution of just $25 entitles the donor to become a Friend and to receive four issues of The Stentor, the Society's lively quarterly historical newsletter and restoration update. Each 16-page issue is jam-packed with information on the organ, photos of the restoration, reviews of concerts, letters from fellow members and detailed articles on the Organ's history and the fabled department store that calls it home.

Added tax-deductible donations support Friends concerts and programs.

The Stentor magazine is published in the Spring, Summer, Fall and Winter, with all renewals taking place at the beginning of the calendar year. Help support our work! If you are mailing in your membership or donation rather than using a credit card, kindly make checks payable to Friends of the Wanamaker Organ. Our address is
630 Hidden Valley Road, King of Prussia, PA 19406-1712

With your support we are making a difference!